We produce everything for the safe and practical storage of transported items.
Storage nets | Sewn products | Injection-molded plastic parts
We produce storage nets, sewn products and injection-molded plastic parts.
We use modern knitting, sewing and injection molding machines in our production.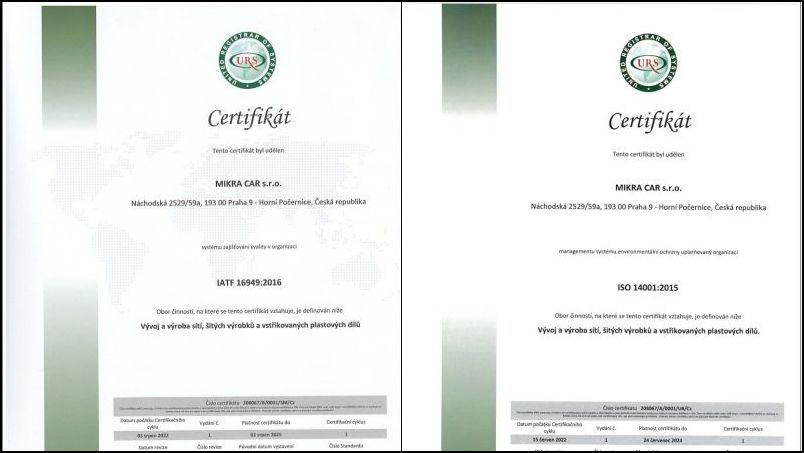 The quality system is managed pursuant to the IATF 16949:2016 standard.
MIKRA CAR s.r.o. has a long history of producing car accessories for the easier transportation of items, especially in passenger cars. Its production program consists of a wide range of luggage nets, sewn products made from artificial leather and fabrics, as well as injection-molded plastic parts. MIKRA CAR supplies car nets and other products that are then used in the serial production lines of the automotive industry and by its sub-suppliers. All parts meet the strict requirements and standards of the automotive industry.